Stateside Pressure Washer Tiny Trailer Gas
Stateside's Tiny Trailer has all the components for successful details or cleaning task of choice. Pricing includes shipping to your location. Start today using this tiny trailer with ease. The industries lowest priced trailer shipped. "Start your Dream"
| | |
| --- | --- |
| Availability: | Currently Available |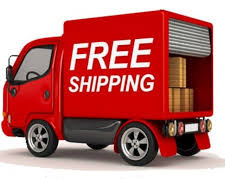 Available: item is available to order.
In Stock: item is currently in stock.
Factory-Direct Free Shipping-

Ready for transit in 2-3 business days for in stock items. Please call before ordering for accurate lead time (multiple parts to this trailer).


Factory items ship direct from the manufacturer. Shipping times vary.
This unit has a budget builder price but Stateside's quality and standards in mind. This Tiny Trailer model of the Stateside Equipment brand is designed to handle professional tasks. Operating pressure is 2200-3100psi at 2.5gpm max and gauge set @ testing to 2500psi. These units are factory assembled, quality checked and pass 3 performance inspections. 
Stateside Equipment Detail Pressure Washer
Features and benefits 
Stateside Equipment's exclusive skid frame ready for use (polished diamond plate) base skid is made from oak plywood, stained with diamond plate overlay bolted to the trailer.
7hp Xtreme engine (or of equal value and quality depending on engine availability/colors vary) w/ low oil shutdown and 1.6L fuel tank
High performance pump 3100psi @ 2.5gpm max
Adjustable unloader valve
100ft hose reel x 3/8"
50ft pressure hose 4000psi x 3/8" premium single braid blue, black or gray (depending on availability)
Gun w/ 5 tips 
Specs
LWH 78x52x44 inches
Weight 322-LBS 
Trailer Color Varies Black or Red
Engine Warranty 90-day limited warranty
Pumps 90-day limited warranty
Also backed by Stateside's 30-day purchase limited warranty
Note: these units are designed to be compatible with a water faucet or gravity fed from a water tank, as long as the water is efficiently gravity fed to the pump these pumps will run on a tank (in some instances pressure washers or pumps may need to be primed to release air from the manifold or system before water will flow on a tank setup)
Trailer Specs:
This handy trailer meets or exceeds all road-ready specifications and DOT requirements and is ready to hit the road at up to 45 MPH. Trailer color varies black, or red. Coupler is 1-7/8" and all trailers come with Certificate of origin to take to your local Department of Transportation for registration.
100-Gallon Detail/Water Tank
PRODUCT DETAILS
This Poly 100 Gallon Water Tank is ideal for the mobile detailer working out of a pick-up truck, van, or a trailer. These 100 plastic gallon water tanks are a popular size for mobile detailers, giving them enough water to get the job done! Depending on how conservative you are, you can wash (full exterior wash, wheels, wheel wells, bed liners, etc.)  10-15 cars on average. The average mobile detailer performs anywhere from two to six full details daily. Additionally, this water tank also includes with it, molded slots for tie down straps so that this unit is secure and safe at all times.

Specifications:

•When tank is full, capacity expands to 100 gallons
•UV Stabilized for outdoor storage
•Linear polyethylene
•Molded in 3/4" NPT outlets standard (can customize)
•Resin complies with U.S. Food and Drug Administration regulation 
Stateside Elite Plumbing Kit
Description:
These heavy-duty kits take care of the hard work by trying to figure out you're plumbing. The kits are designed to screw into your 3/4" NPT port and connect to your pressure washer 3/4"GHF port on your pressure washer pump. Non collapsible hose and brass hardware make these unit top notch quality.
Fully Assembled and Includes the Following:
(2) 3/4"NPT Brass Nipples, (1) 3/4" NPT Female Brass Ball Valve, (1) 3/4 NPT Female ABS Schedule-80 50 Mesh Strainer, (1) 3/4"NPT Brass Hose Barb, 6' 3/4" Heavy duty non collapsible hose (cut to desired length), (1) Brass GHM x 3/4" Hose Barb
Tank Straps
Secure your tank with ease. These ratcheting straps are rated at 1000-lbs workload each and break strength of 3000-lbs. 1-1/2" x 10ft black in color. Includes 2 straps (pair)
Instructions
The tongue is removed for shipping as well as a few simple items that will need to be put together. Fill tank with water and the unit is ready to use. You may need to follow the process of priming the system on the unit for first-time use, purging the air from the system.
0
stars based on
0
reviews