Pressure-Pro Cat Pumps 3000 PSI 10 GPM Solid Shaft Plunger Pump
660 CAT Pumps 10 GPM @ 3000 PSI are one of many CAT Pumps that are used in a wide variety of cleaning and washing applications. Including self-serve car washes and pressure washing.
| | |
| --- | --- |
| Availability: | Currently Available |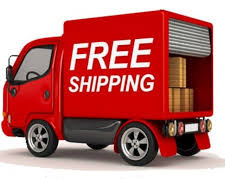 Available: item is available to order.
In Stock: item is currently in stock.
Factory-Direct Free Shipping-

Ready for transit in 2-3 business days for in stock items. Please call before ordering for accurate lead time.


Factory items ship direct from the manufacturer. Shipping times vary.
Superior Design
Triplex plunger provides smoother liquid flow.
Hi-Pressure Seals or V-Packings are completely lubricated and cooled by the liquid being pumped.
Inlet and discharge valve assemblies interchange for easier maintenance.
Lubricated Lo-Pressure Seals provide double protection against external leakage.
Oil bath crankcase assures optimum lubrication.
Close tolerance concentricity of the ceramic plunger maximizes seal life.

Quality Materials
Precision design 304 stainless steel valves and seats are hardened and polished for ultimate seating and extended valve life.
Forged brass manifold is strong and corrosion resistant.
Special concentric, high-density, polished, solid ceramic plungers provide a true wear surface and extended seal life.
Specially formulated, CAT PUMP exclusive, Hi-Pressure Seals or V-Packings offer unmatched performance and seal life.
Die cast aluminum crankcase provides high strength, minimum weight and precision tolerance control.
Chrome-moly crankshaft gives unmatched strength and surface hardness.
Oversized crankshaft bearings with greater capacity mean longer bearing life.

Easy Maintenance
Wet end is easily serviced without entering crankcase, requiring less time and effort.
Valve assemblies are accessible without disturbing piping, for quick service.
Preset packings mean no packing gland adjustment is necessary, reducing maintenance costs.

CAT PUMPS are the leading pump choice in car wash equipment because they last the longest. Their industrial triplex car wash pumps are used in over 86% of all self-service and automatic car wash systems. CAT PUMPS are also used for detailing, prep and larger truck wash systems and we provide dependable service in reclaim water systems. Our heavy-duty car wash pumps are known for low maintenance, easy service and years of continuous, trouble-free operation. Experience the legendary reliability of CAT PUMPS in your next car wash.
Specifications:
Flow……………………………………………………10 GPM (38 L/M)
Pressure Range………………………..100 to 3000 PSI (7 to 210 Bar)
Inlet Pressure Range………………Flooded to 60 PSI (Flooded to +4 Bar)
RPM ……………………………………………….1429 RPM (1429 RPM)
Bore………………………………………………………. .787″ (20 mm)
Stroke……………………………………………………1.181″ (30 mm)
Crankcase Capacity ………………………………..42 oz. (1.26 L)
Maximum Liquid Temperature …………………..160°F (71°C)
Above 130F call CAT PUMPS for inlet conditions and elastomer recommendations.
Inlet Ports (2) …………………………….3/4″ NPTF (3/4″ NPTF)
Flushing Ports (2) (661C) ……………1/8″ NPTF (1/8″ NPTF)
Discharge Ports (2)…………………….1/2″ NPTF (1/2″ NPTF)
Pulley Mounting ………………………..Either Side (Either Side)
Shaft Diameter ………………………………. 1.181″ (30 mm)
Weight……………………………………………44 lbs. (19.9 kg)
Dimensions…………………..16.28×12.99×6.44″ (413.50x330x163.50 mm)
Alternate Specifications
Flow……………………………………………….7.0 GPM (27 L/M)
Pressure Range…………………….100 to 3000 PSI (7 to 210 BAR)
Inlet Pressure Range…………………–5 to +60 PSI (–0.35 to +4)
RPM ……………………………………………1000 RPM (1000 RPM)
NOTE: Brackets not included
Assembled in the USA
0
stars based on
0
reviews