Pressure-Pro Giant Pumps 4000 PSI 4.4 GPM Solid Shaft
Giant P314R Pump, Right Shaft, 4.4 GPM, 4000 PSI has no seals to leak or fail. Ideal for Car wash, Pressure Wash, Sewer Cleaning, Reverse Osmosis, Water Blasting and much more. Designed for pulley drive or direct-drive applications.
Availability:
In stock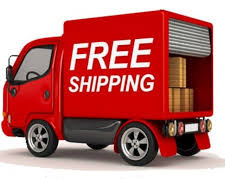 Available: item is available to order.
In Stock: item is currently in stock.
Factory-Direct Free Shipping-

Ready for transit in 2-3 business days for in stock items. Please call before ordering for accurate lead time.


Factory items ship direct from the manufacturer. Shipping times vary.
P314R Triplex Plunger Pump
The Giant Pumps P314R is an American-made positive displacement pump for direct or belt driven applications. This triplex plunger high pressure pump has reciprocating plungers and an aluminum crankcase with sight glass and a vented dipstick. This model is mounted on the right. Choose quality Giant products for your car wash, pressure washing, and other high pressure applications.
The 23190 electric clutch allows the pump user to keep the electric, gas, or diesel engine running while controlling the high pressure pump. Via an electric signal to the clutch assembly, the clutch turns on and off.
Specifications:
3450 RPM
Max Flow: 3.8 GPM; 14.4 L/min
Nominal Pressure: 3500 PSI; 240 bar
Power Required (Nominal): 9.2 hp; 6.9 kW
Intermittent Pressure: 4000 PSI; 275 bar
Power Required (Intermittent): 10.5 hp; 7.8 kW
Max Temperature: 160 °F; 70°C
Plunger Diameter: 0.47"; 12mm
Stroke: 0.56"; 14.1 mm
Inlet Pressure     145 PSI; 10 bar
Crankshaft Diameter: 0.94"; 24 mm
Oil Capacity (short): 14.2 fluid ounces; 0.42 L
Oil Capacity (extended): 17.0 fluid ounces; 0.5 L
Weight: 16 lbs; 7.3 kg
Inlet Ports:(2) 1/2" BSP
Discharge Ports: (2) 3/8" BSP
Shaft Rotation: Top of Pulley Towards Manifold
Shaft Mounting: Right
Features:
Forged brass manifold
Solid ceramic oxide plungers
High grade stainless steel valves
Nitrile with fabric reinforcing seals
Aluminum die-cast gear end
0
stars based on
0
reviews